It has been a pleasure to work with your organisation for the product line of Italvibras Vibratory Motors, Rosta Elements, Red Lion Indicators, Sensortronics Loadcells for more than a Decade now. Since having aligned with you and with your unconditional support we have standardised all our products on the key 2 mechanical elements. Your assistance in design and guidance in the right selection of products is an added advantage which differentiates you from any other component or product supplier.
Engaging with Technotalent has been a great experience and continues to be so, with assurance of delivery, reasonable prices, and comfortable payment terms and complete technical support for all the products taken from you.
We acknowledge the support given for developing several standard products where we fell short of the core competencies. We wish you continue on this path and on the completion of 25 years of being there, look forward to another 25 years of similar continued association and growth together.
— MANISH KOTHARI,
  Managing Director
  RHINO MACHINES PVT LTD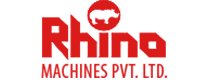 We have associated with Technotalent Engineering India Pvt limites for over a decade and are sourcing various products marketed by them.
We are satisfied with the sales and service supported offered by Technotalent and look forward to continuing our association with Technotalent. We will recommend other customers to deal with them.
Our best wishes to Technotalent for its 25th year of operation.
— NILESH KHIMSARIA,
  Sr. Vice President
  Galaxy Sivtek Pvt. Limited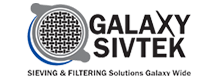 We have been using Rosta Springs for the last decade in our food processing machines and I found them to be effective & reliable. Techno talent team led by Naseer are extremely proactive, customer centric and respond to our requirements expeditiously.
We are extremely satisfied with range of product and services render by Techno talent.
— SANGEET BAGARIA,
  Director
  T & I Global Limited